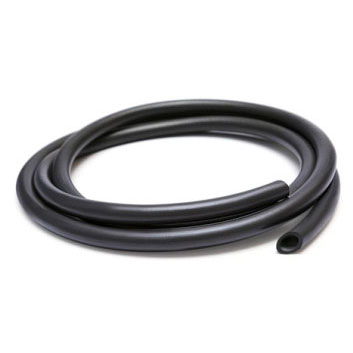 Fluoro Elastomer Tube (FKM)
Fluoropolymer tubing (popularly known as Viton® tubing especially designed for highly corrosive chemicals and solvents used in pharmaceutical industries. It is manufactured in dedicated controlled environment to comply critical food and pharma grade standards.
Characteristics
• Excellent resistance to alcohols, acids, halogenated solvents.
• Greater flame and fire resistance
• Service Temperature -15&degC to +250&degC.
• Available in 60 Shore A & 70 Shore A hardness
• Available in Black and Off-White Color
• Viton&reg is registered Trade Mark of Dupont.

---
Website Designed and Maintened by PEXATEK